What's Happening
Measure J Information Page
"Measure J" is a special tax on property to help support CRPD's goal of providing safe, clean and accessible parks and facilities to the community. To provide information about "Measure J", answer questions and list projects using these funds we created a new page.
Visit the page.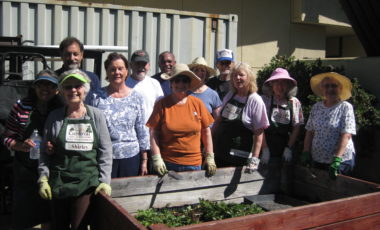 Green Thumb Program Honored
The Green Thumb Lunch Program at CRPD's Neil Orchard Senior Activities Center received the 2017 Recreation & Community Program Award by the California Park and Recreation Society District 2. This program embodies true "farm to fork" as volunteers grow fresh herbs and vegetables and use them to feed a healthy lunch to seniors at the Center weekly. Congratulations to the program volunteers and staff for this amazing accomplishment!
Cordova Golf Course Closed
Due to inclement weather, the Cordova Golf Course is closed until further notice due to needed maintenance and the incoming rain.
For more information, please call 916-362-1196.