What's Happening
Cobblestone Park Grand Opening
CRPD is opening a new park! Join us as we cut the ribbon at Cobblestone Park located in the Capital Village Neighborhood. The grand opening ceremony will be held on Wednesday, July 27 at 6:30PM.
New Interim District Administrator
The Cordova Recreation and Park District announces the appointment of Mark A. Riemer as the Interim District Administrator. Riemer officially began his service on Wednesday, July 13, 2016. Riemer will serve as the Interim District Administrator while the District conducts an extensive nation-wide search for a new District Administrator.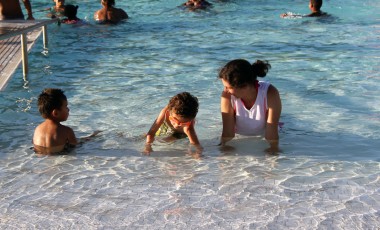 Free Family Swim Night
Enjoy an evening with the family at Lincoln Village Community Pool on Friday, August 19 from 6-8PM! Admission is free for fun, games and music. Test your skills on the Aqua Challenge obstacle course or simply cool off and play in the water.
The H.Y.D.E. Out Teen Center Re-Opens August 9
School is just around the corner and with that The H.Y.D.E. Out Teen Center re-opens for all area teens 6th-12th grade. Memberships are just $20 for the entire school year or $12 for a half year (Sep-Dec or Jan-May). You do not have to be a member to participate.