What's Happening
Green Thumb Program Honored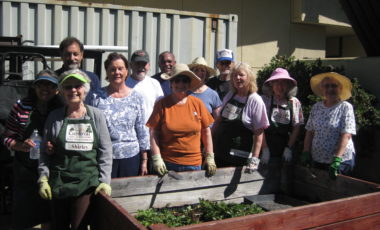 The Green Thumb Lunch Program at CRPD's Neil Orchard Senior Activities Center received the 2017 Recreation & Community Program Award by the California Park and Recreation Society District 2. This program embodies true "farm to fork" as volunteers grow fresh herbs and vegetables and use them to feed a healthy lunch to seniors at the Center weekly. Congratulations to the program volunteers and staff for this amazing accomplishment!
CRPD Hosts 2nd Instagram #Contest
CRPD is on Instagram and we are hosting a hashtag contest – #mycrpd2017. Contest opened March 1, 2017 and will close May 31, 2017. Snap a picture of "Your Favorite Thing To Do in Your Park".
ADA Evaluation at CRPD Parks and Facilities
Disability Access Consultants (DAC) has been contracted by CRPD to conduct a survey of the District facilities. The surveys will began February 2017 and will continue for several months. DAC surveyors will be taking measurements and photographs of the exterior and interior of facilities for District owned or leased properties, and park properties.
Cordova Community Pool Update
The District is actively seeking funding from a variety of sources for the Cordova Community pool project. CRPD staff is also researching best practices in aquatics and additional design options.
We will continue to update the community on future outreach efforts and the progress of the pool project.