What's Happening
COVID-19 Updates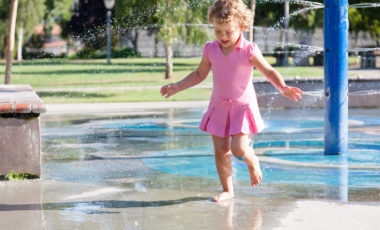 We are working with public health officials and continuing to monitor the evolving situation that is COVID-19 (Coronavirus). When we make new, necessary adjustments to our operation, you can find them below.
To stay up-to-date with the Sacramento County's directives, visit their website dedicated to COVID-19.
Now Available! Public Swim at Lincoln Village Community Pool
Public Swim at Lincoln Village Community Pool begins today (Monday, June 29)! We have reduced pool capacity to 30 to ensure that physical distancing requirements are met. Reservations, though not required, are available online 24hrs in advance. A first-come, first-served line will also be available at the facility. Please see hours below and review the FAQs before reserving your space.
Pool Hours:
Monday-Friday
Session 1: 12:45 – 2:15 p.m.
Session 2: 2:45 – 4:15 p.m.
Saturday & Sunday
Session 1: 12:30 – 3 p.m.
Session 2: 3:30 – 6 p.m.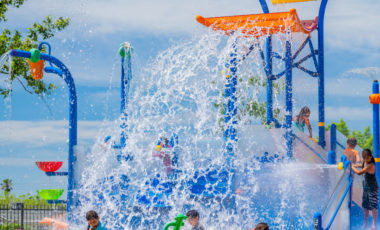 White Rock Splash Park - Now Open!
We're so excited to welcome our community back to White Rock Splash Park. Reserve your space to play online! Reservations are available 24hrs in advance and are limited to four (4) per household per session. Additional first-come, first-serve spaces are available at the door. The splash park's new capacity is 45 persons at a time due to statewide restrictions for health safety. Staff will enforce a 6ft physical distance between households. Face coverings are required while waiting in line to enter the facility. For more information, call 916-369-9844 or visit the White Rock Splash Park page.
Hours of Operation: Thurs-Mon (closed Tues & Wed)
Session 1: 11 a.m. – 12:30 p.m.
Session 2: 1:15 – 2:45 p.m.
Session 3: 3:30 – 5 p.m.
Our Supporters & Sponsors