What's Happening
White Rock Splash Park Partially Closed for Remainder of 2018 Season
The main system at the White Rock Community Park Splash Park has experienced a major malfunction which has resulted in the closure of the Splash Park's water bucket features and slides. Unfortunately, that system will be down for the rest of the year.
Despite this, the Splash Park's ground features will remain open for the rest of the 2018 season with no entry fee.  Staff will continue to adhere to the 90-person capacity.
White Rock Splash Park hours through September 3: Saturdays & Sundays 11 a.m. – 1 p.m. and 2 – 5 p.m.  Labor Day – 11 a.m. – 1 p.m. and 2 – 5 p.m. The Splash Park is closed from 1 – 2 p.m. for filtration.
Discovery Kids CRPD Preschool Program Starts Soon
Our preschool program, for children ages 3-5, begins soon.
Open houses are even sooner, come and meet staff and learn about our program.
Hagan Community Center • Open House: Wednesday 8/22, 6-7 p.m. • Start Date: Wednesday, 9/5
White Rock Community Clubhouse • Open House: Thursday, 8/23, 6-7 p.m. • Start Date: Tuesday, 9/4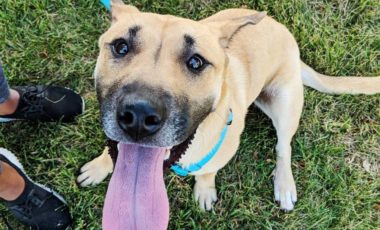 Doggie Day in the Park is Coming Up!
Vendors Wanted
Join us for a free, interactive, fun-filled day designed especially for dogs and the people who love them.
Visit the event page for more information.
If you are interesting in being a vendor for this event, download a vendor packet from the event page and register by August 17 for $5 off a vendor space.
Contact Jenny with any questions at jta@crpd.com.
NEW! 2018 NFL Youth Flag Football League
NFL FLAG is the NFL's official youth flag football program. It is a fun and exciting sport that can be played by boys and girls from ages 5-12. Fast paced in nature, players get to enjoy America's favorite game in a non-contact environment. For information, please contact Michael MacPherson at maccpherson@crpd.com or 916-362-1704   ext. 3504. Practices will be held throughout the week at various parks.
Registration is open now!
For more information: NFL Youth Flag Football League Flyer and Registration Form
Our Supporters & Sponsors