What's Happening
Hagan Fish Pond cleaning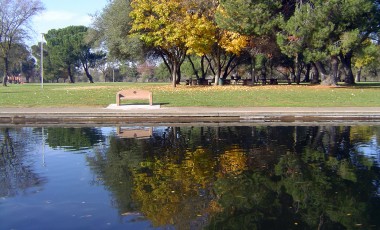 The fish pond in Hagan Community Park will be closed for cleaning and maintenance October 10-31. The pond water will be lowered so staff are able to clear out the banks and filters. There will be enough water for the fish, but access to the pond for fishing will be restricted.
Costumed characters welcome at Hagan
Cordova Recreation and Park District (CRPD) host the annual Halloween at Hagan  Saturday, October 28, 2017 at its new time from 4:30 p.m. to 7:30 p.m. at Hagan Community Center. Put on a costume and join the spooktacular fun!
Get up and Go Day Trip Highlights
CRPD hosts monthly day-trips to various sites around Northern California in partnership with the Orangevale Recreation and Park District and Sunrise Recreation and Park District.
COMING UP:
San Francisco Shopping Trip
Saturday, November 18

Learn More

Apply for the Friends of Cordova Parks Board
Want to give back to your community and support parks and programs in your neighborhood? Consider applying for the Board of the Friends of Cordova Parks! Their mission is to promote and support recreation activities, park and facility improvements, and the cultural well-being of the community.
Click here for more information and an application.