What's Happening
FREE TRIAL DANCE CLASSES!
Bring a friend to next week's Dance Open House at the Hagan Community Center. These classes are open to anyone within the age group looking to try out a dance class. All participants can attend free! All parents need to do is fill out the participant waiver.
Hip Hop/Jazz on Monday, February 24
Ages: 3-6 • 4-4:45 p.m.
Ages: 6-12 • 4:45-5:30 p.m.
Tap Dance on Wednesday, February 26
Ages: 3-6 • 5-5:30 p.m.
Ages: 6-14 • 4:30-5 p.m.
Parks Update: Federspiel Park
The Building Demolition Project, including the removal of the old building and parking lot, will be complete by March 1. The District's Park Planning & Development staff will replace the area with new turf and a walkway. Questions? Email cjames@crpd.com.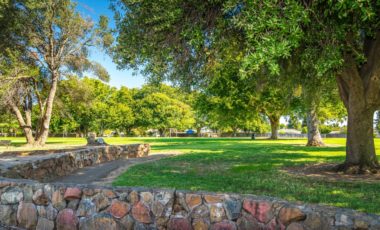 Parks Update: Dave Roberts Community Park Tennis Courts Closure
Dave Roberts Community Park Tennis Courts will be closed for renovation until further notice. We encourage you to use the tennis courts at other District parks (see map). Questions? Call 916-363-0350 or email customservice@crpd.com. We apologize for any inconvenience and hope you will enjoy experiencing a new park in the meantime.
UPDATE: Claimstake Brewing Coming to Cordova Golf Course!
Updated 1.21.20: Claimstake Brewing is bringing a full-service restaurant to Cordova Golf Course by May 1. This new concessionaire plans to bring entertainment to your experience beyond great food, drinks and service. Stay tuned for updates.
Our Supporters & Sponsors