What's Happening
COVID-19 Updates
We are working with public health officials and continuing to monitor the evolving situation that is COVID-19 (Coronavirus). When we make new, necessary adjustments to our operation, you can find them below.
To stay up-to-date with the Sacramento County's directives, visit their website dedicated to COVID-19.
Virtual Recreation Center - Now Available!
In order to assist our community with recreation services during this time, we have created a Virtual Recreation Center filled with resources to keep you active, entertained safe and healthy. We are committed to making this service accessible and innovative. Please let us know if you have any additions for the center by emailing communications@crpd.com.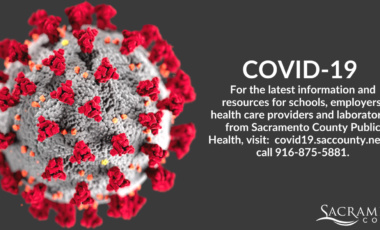 Park Playgrounds and Restrooms Closed
Our park playgrounds and restrooms are closed until further notice. Parks remain open for non-group activities, while pick-up games, group picnics and other large gatherings are not permitted. We encourage households to enjoy time outdoors, so long as you have not exhibited COVID-19 symptoms and social distancing requirements are met. See recent message from our General Manager for more details.
#CRPDatHome Recreation Bingo
Ready for a challenge? We've got a plan to make learning at home and "staying in place" fun and rewarding! Play #CRPDatHome Recreation Bingo with us and post your activities to Facebook or Instagram to win! Be sure to tag @CordovaRPD and use hashtag #CRPDatHome and submit by April 30.
Our Supporters & Sponsors