Register today for classes and programs!
We have classes and programs for all ages. Find the right class for you whether it's sports, arts & enrichment, excursions or more!
Join us for a free, interactive, fun-filled day designed especially for dogs and the people who love them.
Step back in time and experience the legendary Alcatraz island that has been a Civil War fort, a military prison and one of the most notorious federal penitentiaries in US history.
A Public Hearing to consider adoption of the Fiscal Year 2022/23 Final Budget for the Cordova Recreation and Park District.
Join us in bringing awareness to seniors and their families about local resources and services that are available to them.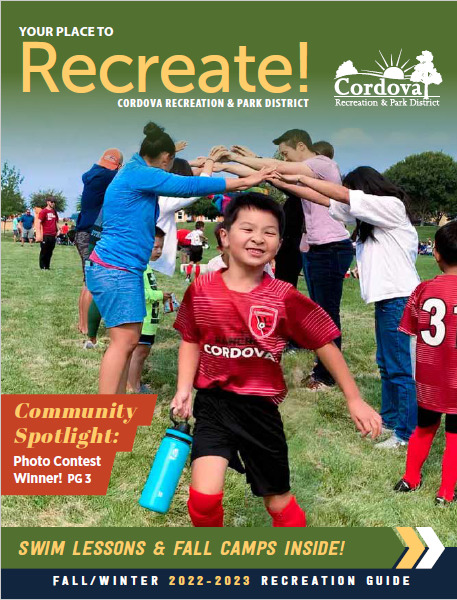 View our latest Recreation Guide! This Fall/Winter 2022-2023 Recreation Guide outlines our upcoming programs and classes.
Adult Sports Leagues – 16+