What's Happening
Our Spring/Summer 2020 Recreation Guide - Now Available!
Along with returning favorites, we're thrilled to share over 20 new programs with you! A digital copy is available to view online. Are you a resident of our District? A hard copy should be mailed to your home between January 14-24. If by the end of January you have not received a hard copy of the guide and would like to have one, please stop by the District Office, Hagan Community Center, Mather Sports Center, Neil Orchard Senior Activities Center or Cordova Golf Course to pick up a copy.
Thoughts about the new guide you'd like to share with us? Email communications@crpd.com. We look forward to your feedback!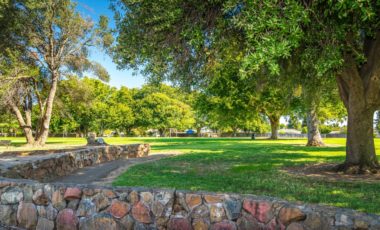 Parks Update: Dave Roberts Community Park Tennis Courts Closure
Dave Roberts Community Park Tennis Courts will be closed for renovation until further notice. We encourage you to use the tennis courts at other District parks (see map). Questions? Call 916-363-0350 or email customservice@crpd.com. We apologize for any inconvenience and hope you will enjoy experiencing a new park in the meantime.
Claimstake Brewing Coming Soon to Cordova Golf Course!
So close you can taste it! Claimstake Brewing is bringing a full-service restaurant to Cordova Golf Course by March 2020. They are, to a tee, the perfect concessionaire for our course and plan to bring entertainment to your experience beyond great food, drinks and service. Stay tuned for updates.
Our Supporters & Sponsors