The Cordova Recreation and Park District's Board of Directors Oath of Office was held on December 16, 2020.
---
Board of Directors
As CRPD's governing body, the Board of Directors is responsible for the budget and for setting policies that safeguard the vitality of the district. The five non-partisan members of the Board of Directors are elected to four-year terms by residents located within CRPD's boundaries. The elected board is held accountable to the following laws that govern public officials: The Brown Act, California Public Records Act, FPPC Reporting Requirements and biannual ethics training.
The Board of Directors meets on the third Wednesday of each month. Meetings start at 6:30 p.m. in Chambers located on the first floor of 2729 Prospect Park Drive in Rancho Cordova, unless otherwise noted on the agenda. Board meetings are open to the public. Meeting agendas and board-approved minutes are available online or in person from the district office.
---
How can I communicate with the CRPD Board of Directors?
If you wish to communicate with the Board of Directors you can reach them directly by email. There is also a public comment period during every board meeting where the community can address district issues. The board can listen to comments, but state law prohibits the Board of Directors from discussing items that are not included in the agenda. To have an item added to the agenda, please submit a written request to the Clerk of the Board by 5 p.m. three weeks prior to the meeting.
---
How do I apply to be on the Board of Directors?
CRPD's Board of Directors is elected by residents of the district during the general election. There are five seats on the board. The four-year terms are staggered with general elections occurring during even-numbered years. To be eligible to serve as a Board Member, candidates must be a voter within the Cordova Recreation and Park District and over 18. Board members must complete an Ethics training certification every 2 years and submit a Form-700 (Statement of Economic Interests) annually. For more information about the election and nomination processes visit Board of Directors Elections FAQ or reach out to Danielle Jones, Clerk of the Board and Executive Assistant at djones@crpd.com.
For more information, contact Sacramento County Voter Registration and Elections at 916-875-6451. You can also download Board of Directors Elections FAQ.
For questions about the Board election process: Board of Directors Elections FAQ.
For listing of Board Director compensations go to California State Controller Compensation Search (AB2040).
---
2022 Meeting Videos
---
SB 272 Compliance
Approved on October 11, 2015, adds a section to the California Public Records Act requiring local agencies to create a catalog of Enterprise Systems by July 1, 2016 with annual updates.
Click here for the CRPD Enterprise Systems Catalog
Board Members
Terri Leimbach, 2022 Chairperson
tleimbach@crpd.com
An accountant with professional park district experience, Terri Leimbach is also a board member of the County Consolidated Redevelopment Agency Oversight Board. Elected in 2014 and re-elected in 2018.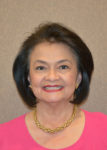 Inez Reyes, 2022 Vice-Chairperson
ireyes@crpd.com
Inez Reyes is a retired workforce development employment and training administrator and real estate broker. Elected in 2006 and re-elected in 2010, 2014 and 2018.
Michael Yearwood, 2022 Secretary
myearwood@crpd.com
A resident of Rancho Cordova for over 40 years, Michael Yearwood also works and coaches youth leagues in the area. Appointed in 2015; elected in 2016; Uncontested in 2020 (Appointed in lieu of election).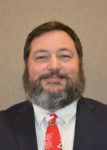 Brian Danzl, Director
bdanzl@crpd.com
An athletics coach and community volunteer, Brian Danzl was born and raised in Rancho Cordova where he now raises his family. Elected in 2010 and re-elected in 2014 and 2018.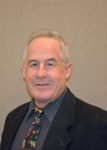 Rick Sloan, Director
rsloan@crpd.com
Rick Sloan is a longtime area resident, graphic artist and hobby photographer. Elected in 2008 and re-elected in 2012 and 2016; Uncontested in 2020 (Appointed in lieu of election).