Camp Cordova Original
Join us for a summer filled with weekly themes and fun outdoor adventures! Our staff will lead activities such as arts & crafts, sports, games, science and most importantly, encourage endless fun!
Fee: $150/week
*Fee: $120. No camp 5/31 and 7/5.
---
Camp Cordova Imagine That!
This camp focuses on art and science by exploring scientific connections and inspiring art creations through weekly themes. Campers will participate in daily projects, enjoy outdoor games and design creations that will awaken STEAM imaginations!
Fee: $175/week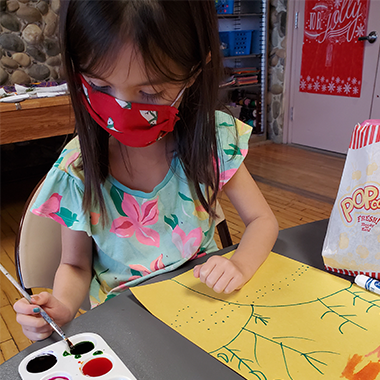 ---
Camp Cordova Teen All-Stars
Interested in our leader-in-training program for our summer camps? Click here to learn more!
---
Sports Camps
Monday-Friday 
Fee: $189/week • 8 a.m. – 3 p.m. (Full Day)
Fee: $139/week • 8 a.m. – 12 p.m. (Half Day)
The National Academy of Athletics youth sports programs are designed to be tons of fun, teach teamwork, leadership, responsibility and sportsmanship.
| | | | | |
| --- | --- | --- | --- | --- |
| Dates | Sports | Age | Location | Click to Register |
| May 31 – June 4 | All Sorts of Sports | 4-6 | MSC | Half Day |
| May 31 – June 4 | All Sorts of Sports | 7-13 | MSC | Full Day | Half Day |
| May 31 – June 4 | Hoop it Up Basketball | 7-13 | MSC | Full Day | Half Day |
| June 7 – 11 | In the Net Soccer | 7-13 | HLCP | Full Day | Half Day |
| June 7 – 11 | Over the Net Tennis | 7-13 | HLCP | Half Day |
| June 14 – 18 | Air Attack Flag Football | 7-13 | MSC | Half Day |
| June 14 – 18 | Grass Volleyball | 7-13 | MSC | Half Day |
| June 21 – 25 | All Sorts of Sports | 4-6 | HCP | Half Day |
| June 21 – 25 | All Sorts of Sports | 7-13 | HCP | Half Day |
| June 28 – July 2 | In the Net Soccer | 7-13 | MSC | Full Day | Half Day |
| June 28 – July 2 | Run, Speed, Vertical, Power | 7-13 | MSC | Half Day |
| July 5 – 9 | Hoop it Up Basketball | 7-13 | MSC | Half Day |
| July 5 – 9 | All Sorts of Sports | 7-13 | MSC | Half Day |
| July 5 – 9 | All Sorts of Sports | 4-6 | MSC | Half Day |
| July 12 – 16 | Air Attack Flag Football | 7-13 | HLCP | Half Day |
| July 12 – 16 | Grass Volleyball | 7-13 | HLCP | Half Day |
| July 19 – 23 | Baseball/Softball | 7-13 | MSC | Half Day |
| July 19 – 23 | Tee Ball | 4-6 | MSC | Half Day |
| July 26 – 30 | In the Net Soccer | 4-6 | HCP | Half Day |
| July 26 – 30 | In the Net Soccer | 7-13 | HCP | Full Day | Half Day |
| August 2 – 6 | All Sorts of Sports | 7-13 | HCP | Half Day |
MSC: Mather Sports Complex | HLCP: Heron Landing Community Park | HCP: Hagan Community Park